The Opposite of No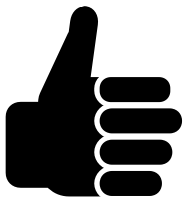 Yes!  – Rev. Sheree Thompson asked me to blog on this word. Of course, I said yes.
—
It's a small word.
But it's a powerhouse.
It's origin is interesting. It's a combination of both Middle English words "yea" and "si", which mean "here" and "being" respectively. It's defined first as an adverb, which is a part of speech that describes a verb or an action.
When you say "yes" to something, you are allowing its presence to be with you. The root of "no" is "nothing". (Because, of course, anything you negate in your world becomes nothing.)
More than that, you are saying that your being is with it too. You are saying your actions are aligned with it.
What does that mean?
Think of everything you bring to the table. Your knowledge, your resources, your talent. Think of your energy, your time and most importantly, your spirit.
When you're asked to do something, take 10 seconds, and see if you are truly willing to act with your whole being.  If not, why do it?
When you say "YES," you bring all of God with you.
Say it with care.